An Insider's Guide to Boating Adventures in The Bahamas
Posted on: August 25, 2023 | Read Time: 6 minutes
Spanning over 100,000 square miles with 700 islands and cays, The Bahamas is a tropical paradise that offers a dreamlike setting for boaters and culture enthusiasts alike. This captivating Caribbean archipelago, often associated with its reputation for angling excellence and bountiful marine life, also extends a warm invitation to travelers seeking ivory-white beaches, azure waters, and a wide array of rich local traditions. From the thrill of reeling in monumental game fish to the allure of basking on sun-drenched shores, The Bahamas unveils a mosaic of unforgettable encounters. Let's take a closer look at the must-see attractions and hidden gems that make The Bahamas an exceptional destination.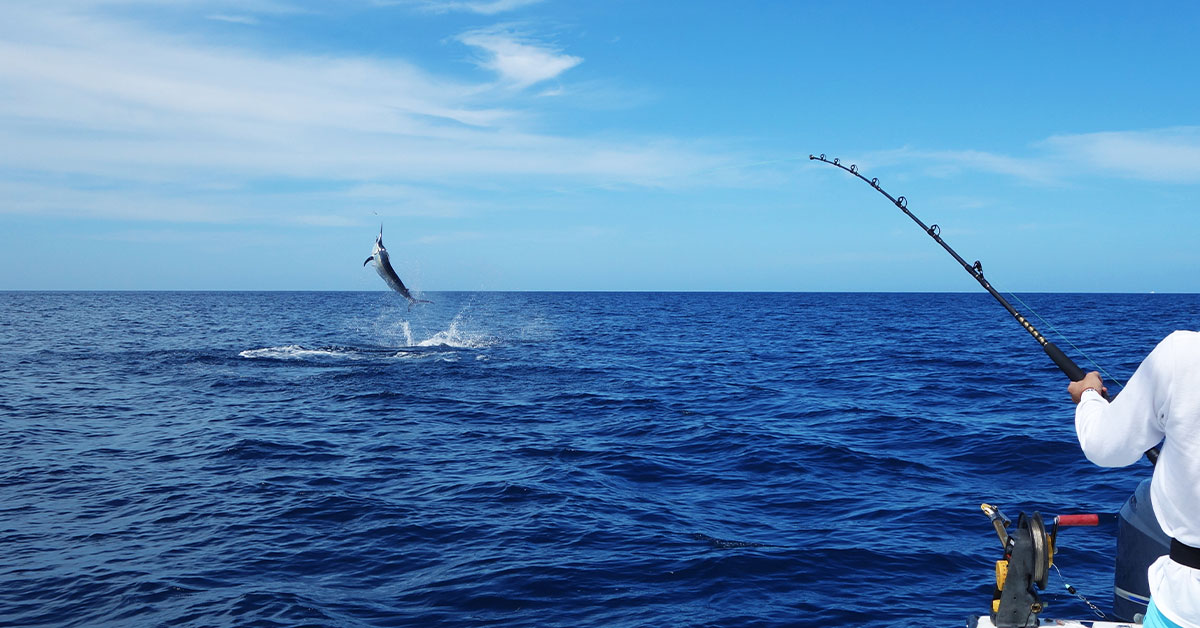 Hotspots for World-Class Game Fishing
Situated less than 50 miles from Miami, anglers often journey from the United States in search of some of the biggest game fish on earth. The clear waters just off the coast of the Grand Bahamas and The Exumas are teeming with grouper, snapper, yellowtail, wahoo, barracuda, and kingfish. New Providence is a playground for skill-testing, offering prime months for wahoo (November to February), blue marlin (June and July), and oceanic bonito plus blackfin tuna (May to August). Yet it's not just deep-sea game fishing The Bahamas is known for. The elusive bonefish, a silvery game fish that can be found in the shallow waters near the shore, are the ultimate challenge for anglers in The Bahamas due to their naturally camouflaged skin and reflective scales. The Southern Flats on New Providence Island are a hotspot for bonefishing, with the low tide exposing a huge area of sandy flats where bonefish, barracuda, and tarpon reign supreme. The southern tip of Andros Island is comprised with hard-bottomed flats that make it one of the better options for novice wade-focused anglers looking to hone their skills. For those seeking a challenge, the western portion of Andros, nicknamed "The Land of the Giants", offers the most prolific bonefishing in the world. Only accessible by skiff, the white-sand flats of the western portion extend for miles, where vast numbers of blue holes introduce an abundance of freshwater, attracting ample bait and predatory fish.
For those who wish to make their fishing trip a weekend adventure, a new marina development is now under construction in Nassau. Legendary Marina Resort at Blue Water Cay will redefine the area's yachting landscape, providing a 120-slip wet dock capable of accommodating boats up to 200 feet or greater in length. A dry storage facility will offer over 750 slips for boats up to 55 feet, designed to withstand the forces of a Category 5 hurricane.
Pink-Sand Beaches and Crystal-Blue Lagoons
While The Bahamas' signature powdery white sands are abundant, the rare allure of pink-sand beaches is a treasure for those fortunate enough to visit Pink Sands Beach on Harbour Island. Spanning three miles, the beach's rose-hued sands merge with the turquoise Bahamian waters, creating an iconic backdrop for horseback riding. Surfer's Beach in Nassau is one of the best places to catch a wave, with small waves close to shore that make it easy to learn the basics of surfing. Just a short boat ride from Nassau, Blue Lagoon Island, also known as Salt Cay, is one of The Bahamas' finest beaches for families. The central lagoon's shallow waters offering snorkeling, paddling tours, inflatable playgrounds, and more. No matter where boaters choose to spend their beach day, they will surely be surrounded by a diverse and captivating array of coastal beauty.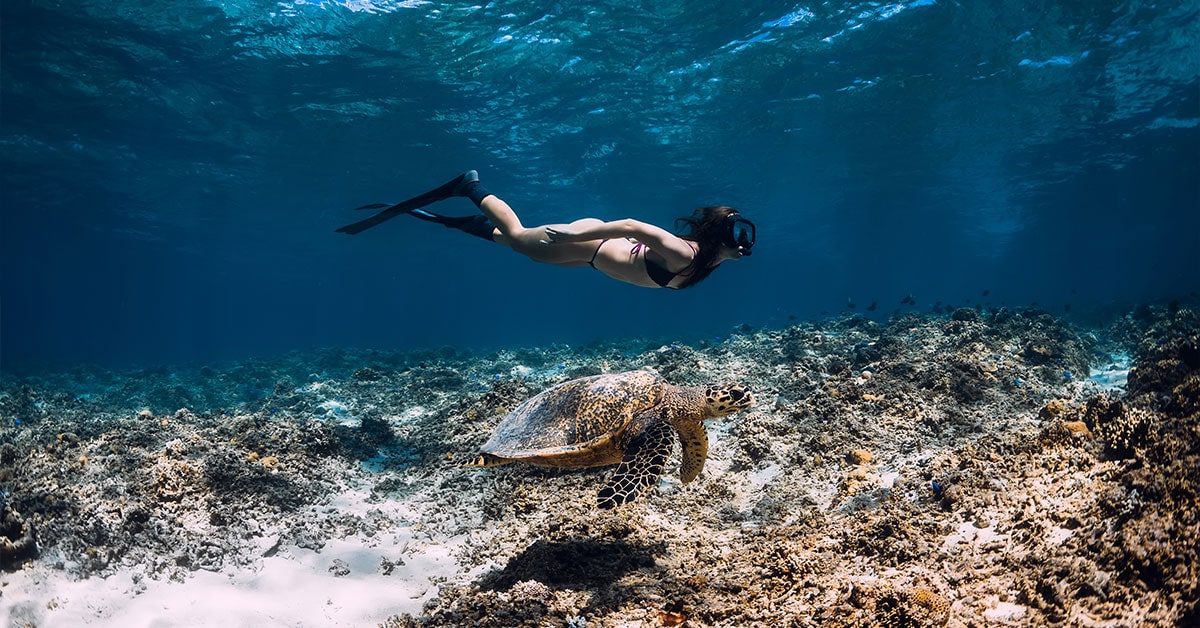 Explore Record-Breaking Underwater Worlds
The Bahamas is known for its deep waters and cave systems that provide a thrilling look into underwater worlds. Dean's Blue Hole is the world's second-deepest saltwater vertical cave, plunging over 200' deep, while the Andros Barrier Reef is the third-largest fringing barrier reef in the world. Snorkelers and divers alike will be able to spot fish, turtles, seahorses, rays, and many colorful tropical fish while they explore. The Ocean Atlas, one of the world's largest underwater sculptures, is just 16 feet below the waves, meaning both snorkelers and scuba divers can admire the 66-ton artwork. Shipwrecks including the Exuma Plane Wreck and the Bahama Mama Shipwreck allow divers to delve into history while also exploring vibrant coral habitats. Whether exploring captivating coral formations, underwater cliffs, or marine life, diving and snorkeling in The Bahamas provides an unforgettable journey into the heart of the ocean's wonders.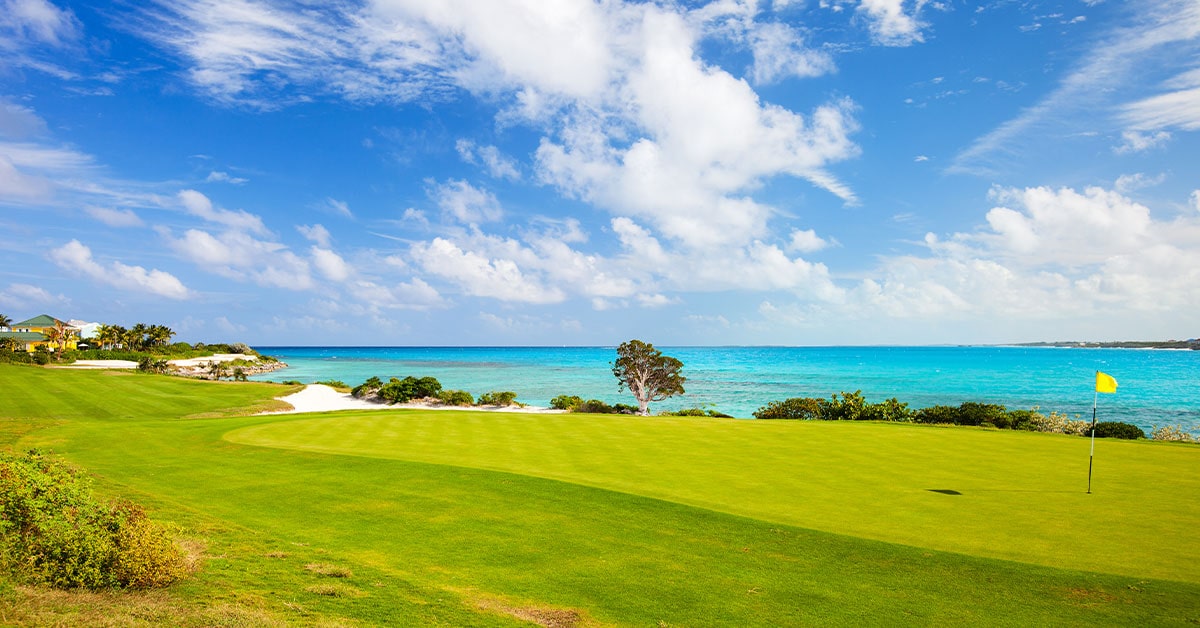 Championship Golf with Ocean Views
For those who prefer to spend their time swinging on the fairways, The Bahamas offers a blend of stunning coastal vistas and meticulously designed courses that cater to players of all levels. The Ocean Club, an exclusive part of Atlantis Resort on Paradise Island, unveils a private par 72 course designed by Tom Weiskopf, stretching 7,100 yards and boasting ocean-bordered holes with captivating Caribbean views. At the Royal Blue Golf Club in Baha Mar, a public par 72 course spanning 7,068 yards showcases Jack Nicklaus's signature design, seamlessly integrating with the evolving terrain. Albany's Golf Course on New Providence Island, envisioned by Ernie Els, offers a 7,309-yard course melding links and desert features, with multiple tee sets catering to all golfers and complemented by a private community clubhouse.
Where Local Markets Meet Global Cuisines
The Bahamas provides options for every foodie and fashionista. Nassau's Bay Street is the city's oldest street, with an array of shops and dining options to explore. While exploring Bay Street, visitors can witness the timeless craft of palm leaf weaving at the Straw Market, creating baskets and hats. Marina Village in Atlantis offers upscale boutiques, dining establishments, and galleries amidst a vibrant waterfront backdrop. Dining in The Bahamas is a culinary voyage that blends flavors from around the world with authentic island influences. Italian restaurants including Mongano and Café Matisse present authentic handmade pasta dishes and stunning ocean views. Sapodilla Estate and Graycliff Restaurant masterfully combine local authenticity with gourmet dining, while Dune at The Ocean Club tantalizes with French-Asian gastronomy. The forthcoming Legendary Marina Resort's waterfront tiki restaurant will soon provide a new offering in the area, where skilled chefs craft a menu of selections from land and sea, complemented by tropical drinks mixed by welcoming bartenders.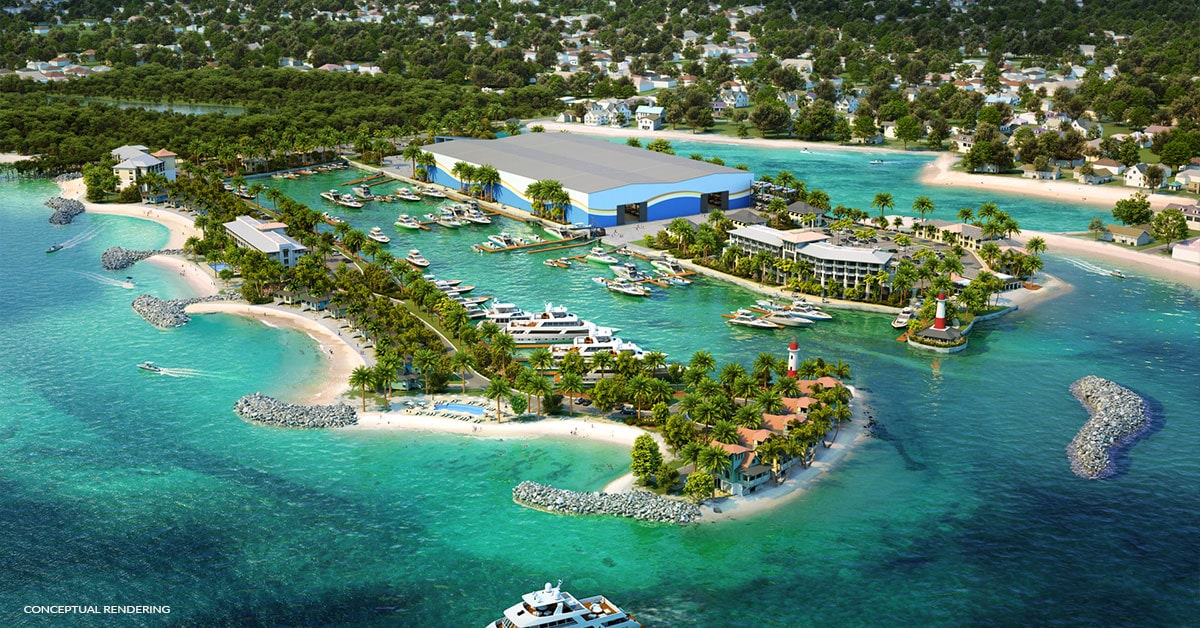 A New Marina Resort Coming Soon to The Bahamas
Following the signing of a heads of agreement at the Office of the Prime Minister in May 2023, developers Legendary Marina is well underway with clearing the Blue Water Cay site. The centerpiece of the marina's plans is a state-of-the-art 120-slip wet dock capable of accommodating boats up to 200 feet or greater in length, alongside dry storage boat racks. To provide additional berthing options, the enclosed dry storage facility will offer over 750 slips for boats up to 55 feet, designed to withstand the forces of a Category 5 hurricane. The marina will also boast exquisite accommodations for overnight guests, including 20 condo units, 22 oceanfront villas, and a 130-room hotel. Complementing these amenities will be waterfront retail and restaurant spaces, a tiki bar with a pool, a general store stocked with essential items, and on-site fuel services, ensuring unparalleled convenience and comfort for all visitors.
For more information about this transformative project and its progress, please visit LegendaryBlueWaterCay.com.