Legendary Marina Resort at Blue Water Cay and Government Sign Heads of Agreement
Posted on: May 3, 2023 | Read Time: 3 minutes
Nassau, Bahamas – An exciting new marina development will soon be coming to fruition at Legendary Marina Resort in Nassau, Bahamas. A multi-million dollar heads of agreement was signed last week at the Office of the Prime Minister for the new project situated at Blue Water Cay in New Providence Island.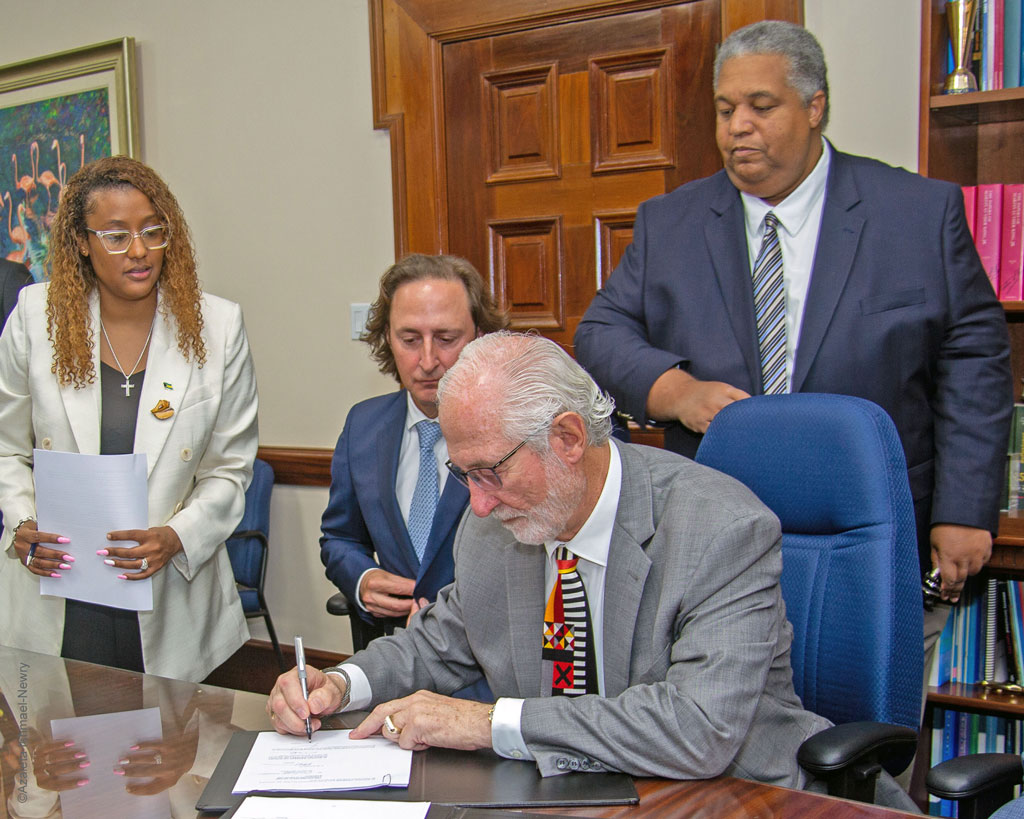 Legendary Marina Resort at Blue Water Cay will be the premier destination for boating in the Bahamas, featuring a top-notch facility with personalized service. The marina's plans include a 120-slip wet dock for boats up to 100 feet or greater in length, along with the only dry storage boat racks available in Nassau. The enclosed dry storage facility, capable of withstanding a Category 5 hurricane, will provide over 700 slips for boats up to 55 feet in length.
The developers spearheading this new project, Legendary Marina, are known for their hospitality and real estate excellence in Destin, Florida, and along the northern Gulf of Mexico. Founder of Legendary Marina, Peter Bos, has made yearly visits to the islands since the late 60s and he is eager to expose more people to The Bahamas. "This project is dear to my heart," shared Bos. "It's something that I think can bring more people and more tourism to the islands."
The marina will also feature luxurious accommodations for overnight guests, including 20 condo units, 22 oceanfront villas, and a 130-room hotel. Waterfront retail and restaurant spaces, a tiki bar with a pool, a general store with essential items, and on-site fuel services ensure convenience and ease.
Prime Minister Phillip E. Davis looks forward to the project creating up to 200 jobs for Bahamians. Ground is set to be broken this summer, with an anticipated opening in Fall 2024.
"What a pleasure it is to be here today to sign this special Heads of Agreement between the Government of The Bahamas and Legendary Incorporated," said Prime Minister Phillip E. Davis. "Located on a 20-acre peninsula on the southeast of Nassau, Legendary Marina Resort at Blue Water Cay is a welcome addition and commercial infrastructure in New Providence. This promising development, which will be carried out in four phases, represents a capital expenditure of $110 million and will serve as a valuable economic catalyst via capital."
Deputy Prime Minister and Minister of Tourism, Investments, and Aviation Chester Cooper shared that the investment team had set up a special unit to work with the developer. "We are delighted that this developer has committed to the highest environmental standards and ensuring compliance with the standards set by the Department of Environmental Planning and Protection," said Cooper. "We look forward to working with them in the future."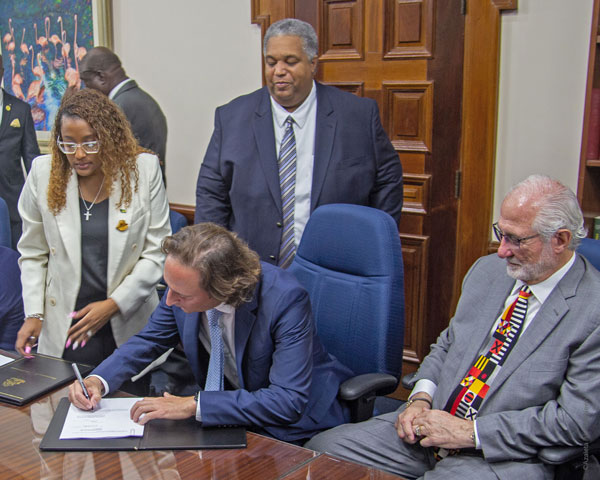 For more information on Legendary Marina Resort at Blue Water Cay in Nassau, Bahamas, visit LegendaryBlueWaterCay.com.