Make the Most of Your Yachting Experience
As a member of the club, you'll be able to take advantage of the exceptional services and amenities Legendary Marina Resort at Blue Water Cay has to offer. Our goal is to make sure you have everything you need to enjoy the yachting lifestyle. We pride ourselves in going above and beyond to ensure your complete satisfaction and are confident our services will be unlike anything you have experienced before.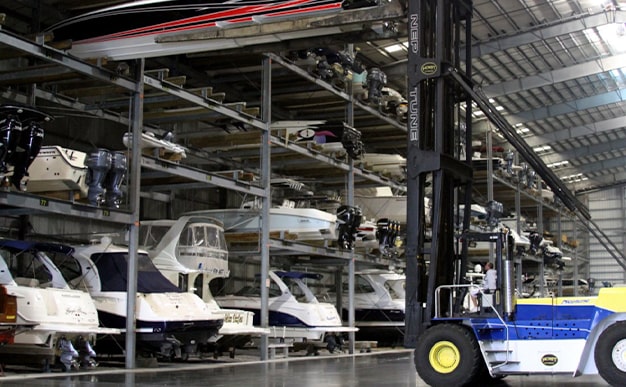 Dry Storage Boat Racks

Legendary Marina Resort at Blue Water Cay is proud to be the only marina in Nassau that offers dry storage. For ultimate protection, this enclosed and protected facility will be built to withstand a Category 5 hurricane. No matter the vessel you command, rest assured it will be stored safely and ready for your next excursion on the water. The marina also offers daily, weekly, and monthly dry storage rentals for boats up to 50 feet in length.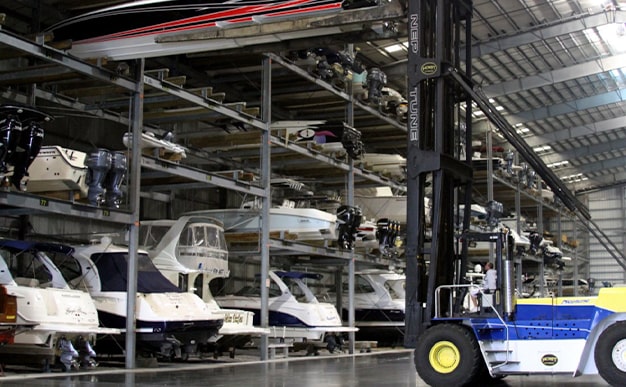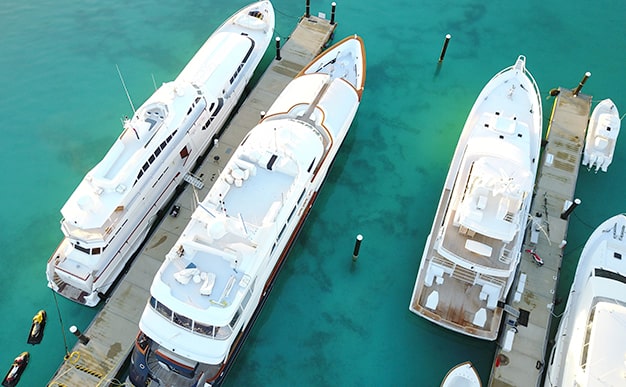 Wet Slip Transient Dockage

Choose conventional storage and secure your boat on one of our floating docks. Our dock layouts have been thoughtfully designed to make navigating your boat in and out of our marina as simple as possible. Wet slips are available for boats up to 100 feet or greater in length.